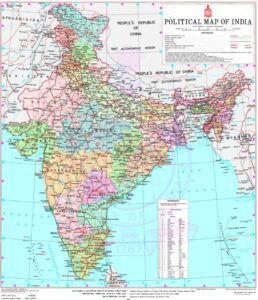 Complaint Hub help to raise your voice for your rights and services that are given by the government. In India, there are 28 States and 8 Union Territories. It is divided into states and UTs on the basis of the administration system of India. Each state has its own government and is administered as per the guidelines of the central government and government of the concerned states. UTs are administered by the Central Government of India.
Each state has its own department, schemes and services. According to the latest data for 2022 (Wikipedia), More than 130 crore people live all over India. Many faces some issues due to the low quality of services or some sudden problems. Everybody doesn't know where they should lodge a complaint against the issues or services that are given by some entity or government.
Grievance Redressal – If you have any issues or want to lodge a complaint about any services that are offered by the state government in your area. Here, at Complaint Hub, we have provided all the information about the concerned states and services. You can get all information about the procedure and helplines that can be used to register complaints.
Remember – You can visit your state link from the list of all states of India and can lodge your grievance. You can also know the current schemes of government so you can get benefits if you are eligible for them. Don't wait, check the details and resolve the issue. To make you aware of the rights of the consumer, citizens, and common people, you can read the articles on your rights from our blog.
Visit the concerned states to know the services (Example – utility, government department/schemes/services, Electricity, food service, ration card, government IDs, private companies services, etc.).
Tips – Always Try to Be Aware and Be Ready to Get What You Deserve as a Human Being and Citizen of India.
Union Territories of India