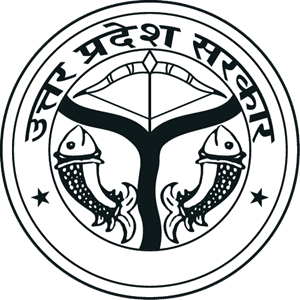 Uttar Pradesh is a state of India. It is located on the north side of Eastern India and is governed by the government of Uttar Pradesh. According to the census of 2011, Uttar Pradesh is the first state that has the largest population in India with more than 20 crore people.
Uttar Pradesh is divided into 75 administrative districts with nearly about 95,000 villages. These all are governed by the administrative government and local body of Uttar Pradesh. We are providing the list of the districts and the services that are provided by the Uttar Pradesh Government to lodge complaints to the concerned department of the government.
Note – You can get the latest updates on the services of the government of Uttar Pradesh. Complaint Hub is also providing the recent changes in Uttar Pradesh and its concerned districts and provides the procedure to resolve the issues.
Here are the list of the department, updates, services, and government officials, so you can get the rights and services that you deserve.
Some Categories of the Servies in Uttar Pradesh:
State Government Services of Uttar Pradesh
Public Utility & Services Departments
State Development Authorities
Legal Services – District Courts & Allahabad High Court
State Consumer Dispute Redressal Commission (Uttar Pradesh)
Government Schemes/Documents & Certificate Departments
Panchayati Raj in Uttar Pradesh
Other Private & Public Sector Entities & Service Providers
Remember – If you are facing any issue with the public services of the state government of Uttar Pradesh or any other product & services in Uttar Pradesh. You can register complaints to the concerned authorities of the state government or related companies about the products & services.
You can use the information from the below posts to register your grievances on the helpline numbers & online portals of the concerned service providers. These official details are verified and genuine. You can trust it to get redressal of your issues & problems of the public services & consumer products.
Important – If your complaints or grievances are not redressed by the concerned departments of the State Governments of Uttar Pradesh. You can approach the higher authorities to redress your grievances using the integrated grievance redressal portals of Uttar Pradesh (Example – Jansunwai UP, Mukhya Mantri Helplines, and District courts & Allahabad High Court, and the Supreme Court of India).
All the information is provided in the below posts, you can use the instructions, procedures & official details to get faster redressal of your complaints using the right legal ways.
Caution – Be Aware Of the Scams & Frauds (Don't Pay) and Use the Trusted Services
Services & Grievance Redressal in Uttar Pradesh