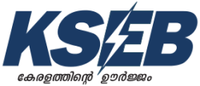 Kerala State Electricity Board (KSEB) is owned by the state government of Kerala. KSEB is an electricity distribution company that operates as a public sector company in Kerala.
It is one of the largest electricity distribution service providers in Kerala. Many consumers belonging to villages, and towns get the electricity supply from it. It has many sub-divisions to serve electricity services, based on the districts in Kerala.
Notice - Be alert! Don't disclose the financial or banking details and

don't share OTP

with any customer care executive. Protect yourself from

Frauds and Scams

. Report to

Cyber Crime Bureau

or Call 1930 as soon as possible to protect your earnings and others.
KSEB Electricity Service Circles (Divisions) in Kerala:
Alappuzha
Ernakulam
Harippad
Irinjalakunda
Kalpetta
Kannur
Kasaragod
Kattakada (Rural)
Kollam
Kottarakkara
Kottayam
Kozhikode
Manjeri
Nilambur
Pala
Palakkad
Pathanamthitta
Perumbavoor
Shoranur
Sreekandapuram
Thiruvananthapuram
Thodupuzha
Thrissur
Tirur
Vadakara
If you are a customer of KSEB and want to register a complaint about the issues of electricity services in your region in Kerala then Complaint Hub has provided all the information regarding lodging a complaint.
Kerala is a southern state of India, its geography is hilly and the climate is rainy in all seasons. Due to these circumstances, electricity supply outage is frequent in these areas.
Also, many customers face issues of power supply failure, issues of KSEB electricity bills, transformer related complaints, or any other supply or new connection related complaints.
All these issues can be redressed on the toll-free customer care helplines of KSEB that is provided below, also one can lodge an online complaint about these issues on the official portal of KSEB, e-mail, Twitter or WhatsApp. You can get all the information and helplines in the tables that are available below with clickable links.
All complaint helpline numbers and portals of KSEB are verified by the Complaint Hub. You can register your complaint without any issue. If you are facing any problem contact us and provide the detailed information.
---
KSEB Electricity Complaint Resolution Time: Immediate (24×7) or May take 7 to 60 days (Depends on the issue)
Grievance Redressal Fee: No Charges (₹0/-)
---
Helplines of KSEB to Register Complaints About Electricity Supply Disruption or Services issues in Kerala
KSEB customer care toll-free helpline numbers and WhatsApp numbers are provided below in the table to register complaints about the disruption in electricity supply or any other issues or grievances related to electricity services in Kerala. You can click on the numbers to call directly the customer care of KSEB.
KSEB Electricity Customer Care Helpline Numbers to Lodge Complaints:
Register Online Electricity Complaint of KSEB, Kerala on the Official Portals
Now any customer can register an online complaint on the official portal, Twitter, or email about the supply or disruption in the services of electricity by the KSEB in the Kerala state. You can visit the links and fill out the form about the issues of your grievance and submit it. In the final step, keep the complaint reference number or note down anywhere.
You can use the reference number to track the complaint status, and also can approach the consumer grievance redressal forum (CGRF) of the Kerala Electricity Regulatory Commission.
Links to register an online complaint about electricity services of KSEB:
---
KSEB Complaint Types
Lodge complain about the issues of:
Electricity power supply shortage, outage in local areas, Poles or Transformer issue under the KSEB services, failure of electricity supply, low or high voltage or load on the transformer, or any other complaints.
KSEB electricity bill payment, error in billing, or due payment (arrear) related complaints
New KSEB electricity connection related complaints in Kerala state, Documents issue or non-sanction of electricity connection under Saubhagya Scheme
Any complaint about the smart meter, industrial meter, domestic meter defection, error in meter reading, or any other electricity meter related issues
Street light related issues, any emergency or power theft report, Accident help (If occur due to electricity contact)
To lodge a complaint against any employee for a bribery or corruption case
Any other KSEB services related complaint that is not covered here.
---
Resource: