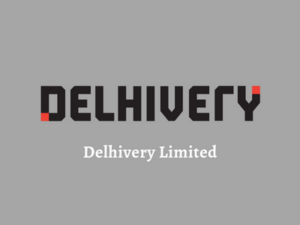 Delhivery is a logistics and delivery service provider cargo & freight company. It is one of the largest e-logistics-based delivery network chains in India that has efficient, high-quality operations, and technology capabilities. In performance and availability, it has a presence in more than 18400 pin codes with a nationwide network, 2904 direct delivery centres, and operates 24×7 to deliver anything.
The major supply chain and logistics solutions of Delhivery are direct customer-to-customer delivery & online shipping, e-commerce marketplaces, enterprises and MSMEs such as FMCG, consumer electronics and durables, retail, lifestyle, automotive, manufacturing, and many more.
Notice - Be alert! Don't disclose the financial or banking details and

don't share OTP

with any customer care executive. Protect yourself from

Frauds and Scams

. Report to

Cyber Crime Bureau

or Call 1930 as soon as possible to protect your earnings and others.
Do you have any complaints? Certainly! to redress the issues regarding delivery, logistics transportation, pickup, online shipping, or others, Delhivery has a good complaints resolution mechanism. You may file an online complaint or call customer care to seek help or resolve the disputes within a given time frame.
You can use 3 ways to register a grievance about specific logistics products and services. First, call the Delhivery customer care number to get a faster resolution of the issue or clarify doubts/queries. Second, file an online complaint via the online customer support portal and mobile app. If you desire, may also write a complaint letter to the nearest Delhivery office.
The Issues can be resolved:
Delivery: Issues regarding shipment, courier, online booking, delay in delivery, pickup issue, damaged courier or logistic products, luggage or other products delivery, tracking the shipment or delivery status, irresponsible behaviour of the delivery person (boy), or other complaints related to offline/online delivery and shipment of a particular product.
Services: Complaints related to Express Parcel, Partial or full Truckload Freight, Cross Border Services, and Supply Chain Services of Delhivery.
Return: Report the problems regarding requests to return or denied by Delhivery, delay in return, replacement of incorrect/wrong/damaged shipment, partial delivery of the shipment, or other return and pick issues.
Payment: Higher delivery charges by the agent or delivery person, payment or transaction failures, claims for damaged/lost/partial delivery of shipments, etc.Any issues regarding payments of online orders or cash on delivery, cancellation, or refund requests.
Logistics: Complaints regarding the delivery of heavy goods, logistics, and other products. Lack of safety, lost goods, partial delivery of particular goods, or other cancellations, insurance, and shipment charges-related queries and problems.
Products: Report the problem related to some products and services sold by Delhivery like insurance to protect goods and shipment, a refund for particular security payments, premium services like Delhivery Direct, and other concerns.
Others: Any issue pertaining to services and products of shipment or delivery offered by Delhivery but not listed above.
Unfortunately, if complaints are not resolved, escalate the disputed matter to the higher grievance redressal authority of Delhivery. Further, you may approach the National Consumer Helpline (NCH) and Consumer Disputes Redressal Commission (District, State, or National).
---
How to File a Complaint to Delhivery?
Do you want to initiate a complaint to Delhivery about a delivery, shipping, or e-logistics services? Yes, you can. In tier 1, register a complaint to the customer care support team via a helpline number, online portal, or mobile app. If not satisfied, escalate the grievance to the authorized officials in tier 2.
Complaint Registration Fee and Redressal Time:
| | |
| --- | --- |
| Registration Fee | No Charges (₹0) |
| Redressal Time Limit | Within 30 days (read delivery, order, and cancellation policy of Delhivery) |
| Payment Refund | Within 7 business days |
In the final stage, if not satisfied with the final redressal of the authorized grievance officer, Delhivery, contact the National Consumer Helpline without any cost. Further, you may approach the Consumer Disputes Redressal Commission at District, State, or National level based on the value of the product or service.
Obviously, you want to raise a voice against the disputed matter related to paid products & services like delivery, order, payments, cancellation, etc. Just call the below customer care numbers, follow the online complaint registration procedures, and information regarding the required details to get a faster resolution.
---
Delhivery Customer Care Number
Are you ready to file a complaint? Why not! call the support team on the Delhivery customer care number, e-mail, or contact for a call back request to lodge a complaint about the delivery and logistics shipping services as mentioned earlier. You may also contact or write a letter to the designated officials of the nearest regional branch of Delhivery.
Provide The Following Information:
Delivery Order Id or Waybill Number
Tracking Id (AWB/LRN)
The nature of the complaint
A short summary of the issue
Other relevant details like invoices, images/videos of shipped/delivered products or couriers, etc.
Delhivery Customer Care Number to File a Complaint:
If you desire, may also write a complaint letter to the authorized customer relation officer of Delhivery at:
Address:
Headquarters, Delhi NCR:
Customer Relation Officer, Delhivery Limited,
Plot 5, Sector 44, Gurugram, Haryana – 122002
OR
Registered Office, New Delhi:
Customer Relation Officer, Delhivery Limited,
N24-N34, S24-S34, Air Cargo Logistics Centre-II, Opposite Gate 6 Cargo Terminal, IGI Airport, New Delhi – 110037.
Are you interested in filing an online complaint? Yes! let us know the available online mediums where you can raise the concerns and also track your status.
---
File an Online Complaint
The fastest, most transparent, and easiest way to raise a disputed issue is to file an online complaint. For this, customers may submit an online complaint form by using a tracking id or other delivery details on the online Delhivery portal. If you desire, send an e-mail with specific details or get help from Delhivery mobile app.
Also, you can seek help to clarify your queries or resolve problems from the online customer support team (live assistant). To access this feature, log in with your Delhivery Direct account by using your registered mobile number.

Provide the Following Details:
Tracking Id (AWB/LRN)
Order Id (if have one) or Waybill Number
The subject of the nature of the complaint
A brief description of the issue/complaint
Any supporting documents/proof like invoice, image/video of the product or defective shipment, etc.
After successful registration of your complaint, always note down the ticket/reference number to track the status and to use as proof in future (if not resolved/satisfied).
Links to File an Online Complaint to Delhivery:
Note – Not satisfied with customer support? In certain conditions like if your complaints are not resolved or not satisfied with the final resolutions of Delhivery customer support, you may escalate this unredressed/unsatisfactory grievance to the higher authorized officials like the Grievance Officer or Customer Relation Manager/Officer of Delhivery.
How to escalate a grievance? The two ways that customers can use to escalate unsatisfactory or unresolved complaints are:
Request customer support via the helpline number or online support to escalate the disputed matter to the designated grievance officer or customer relationship manager.
You may e-mail at

[email protected]

or write a grievance letter to the authorized official at the Headquarters office of Delhivery.
If escalating by e-mail or a letter, must mention the ticket/reference number, tracking/ delivery order id, and unresolved disputed matter with some relevant evidence like image/videos or invoice.
Not satisfied, even after the final decision of higher authorized officials? Don't worry! You may call the National Consumer Helpline to seek help or get a remedy for the particular problem without any cost. For further action, let us know the apex consumer bodies.
---
National Consumer Forum, India
In India, If consumer rights are violated by any seller or company then you can file a complaint to the National Consumer Forum or take legal action to claim the amount and request for compensation against the monetary loss or for paid products & services.
If you are one of the consumers who is facing issues such breach of consumer rights or unethical and unfair business practices/activities by the Delhivery. Obviously, you may approach the consumer commission.
In the first instance, call or lodge an online complaint National Consumer Helpline, Ministry of Consumer Affairs to report a disputed consumer matter and faulty services of Delhivery.
Finally, file an online petition on E-DAAKHIL to the Consumer Disputes Redressal Commission (Consumer Court) at the district, state, or national level (based on the amount to be compensated or claimed).
---
Frequently Asked Questions about Delhivery
Q. What is the customer care number of Delhivery?
A. You can call the Delhivery customer care number +918069856101 to complain about the delivery, cancellation, or online booking/ordering of shipment/courier. Also, e-mail the customer support team at [email protected] with some relevant information.
Q. Where can I approach if my complaints are not resolved by the Delhivery support team and authorized customer agent?
A. In these scenarios, first, request the customer support team or agent to escalate the disputed grievance to the Customer Relationship Manager or e-mail with details unresolved problem or reason for dissatisfaction.
Further, you may file a petition to the Consumer Commission/Court by E-DAAKHIL. Call the National Consumer Helpline to resolve the queries and file a complaint about defective, irresponsible, or unfair services of Delhivery.
---
Reference