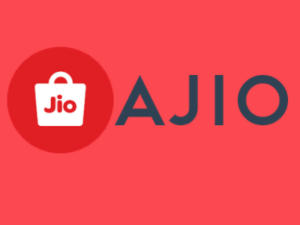 Jiomart is an online e-commerce service platform that provides online groceries, food, and Ajio shopping stores. It is owned by Reliance Retail. The main shopping categories are fresh fruits & vegetables, dairy items, frozen items, rice, dals, oil, packaged food pet food, household cleaning items & personal care products, electronics, smartphones, and clothes & fashion accessories.
Notice - Be alert! Don't disclose the financial or banking details and

don't share OTP

with any customer care executive. Protect yourself from

Frauds and Scams

. Report to

Cyber Crime Bureau

or Call 1930 as soon as possible to protect your earnings and others.
Sometimes, many customers face issues with online orders, refunds, returns, replacements, delays in delivery, and transaction-related complaints. Customers can register complaints about the issues of these shopping and grocery services.
You can use the official helpline numbers to call customer care, e-mails, WhatsApp, and online links of the portal of Jiomart and Ajio to lodge an online complaint. All the information is provided in the sections below. You can know the right procedure and instructions to get faster redressal of the issues/problems.
Note – If your complaint is not resolved within the time limit or issues related to product quality, products and services of the E-commerce Jiomart/ Ajio Trends then you can approach National Consumer Helpline (NCH), Consumer Court (Commission), and FSSAI (Food products).
---
Helplines of Jiomart and Ajio for the Complaints About the Services of Grocery, Shopping, and Other Products and Services
Jiomart provides customer care numbers, e-mails, and WhatsApp numbers that you can call anytime 24×7. You can also use the chatbot and online links to lodge an online complaint. For Ajio fashion clothes and footwear shopping-related complaints, you can use the helplines given below.
Jiomart Customer Care Numbers and Helplines to Lodge Complaints:
Ajio Trends Customer Care and Helpline Numbers for Fashion Products:
Call the customer care number or Open WhatsApp.
Select the given options and provide the details of the issue.
Note down the reference number to track complaints.
Register Online Complaints on the Portals of Jiomart & Ajio
Customers can visit the link of Jiomart and Ajio to register an online complaint by the portal. All the steps and information are provided in the section below. Use it to get faster redressal of your issues.
Important Links of Jiomart and Ajio to Lodge a Grievance:
Procedure:
Visit the above link and log in using the account details.
Select your product and raise a ticket for the complaint.
Note down the reference number to track complaints.
You can also e-mail to raise your issue.
Note – If your issue is not resolved then you have the option to approach the National Consumer Helpline (NCH) and Consumer Court.
---
Procedure to Approach National Consumer Helpline (NCH) and Consumer Commission/Court
Many times, customers face issues related to products and services like – grocery items, food products, quality issues, expiry of product uses, and other defects & problems. If the complaint is not resolved by Jiomart and Ajio then you can file a grievance to National Consumer Helpline (NCH) and Consumer Court/commission on the E-DAAKHIL portal.
Important Helpline Numbers of NCH:
Procedure:
Visit the above link and call the helpline numbers.
Follow the procedure and links of the online portal to lodge a grievance.
All the instructions are provided, just follow the right steps.
Categories of the Complaints
Products, Price, and Promotion
Discount, E-Wallet, Payment, Transaction
Delay in delivery, Online orders, the order not delivered, and other delivery-related issues
Loyalty programmes, Jiomart gift card
Ajio e-wallet, shopping, product defects, wrong product, etc.
Fraud and Scam report.
Reference