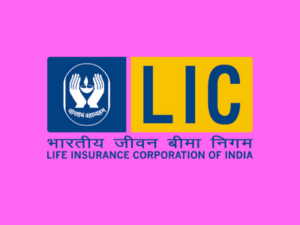 The Life Insurance Corporation of India (LIC) is one of the largest insurance companies in India. It has more than 2048 branch offices that come under 113 divisional offices, and 8 zonal offices. Many customers and agents are connected with these branches and getting the benefits of the LIC services.
Almost 73 customer zones of LIC are available where customers can visit or can call to get help, know services and raise a complaint.
Notice - Be alert! Don't share the financial or banking details and

don't share OTP

to customer care executive. Protect yourself from

Frauds and Scams

. Report to

Cyber Crime Bureau

or Call 1930 as soon as possible to protect your earnings and others.
List of the Personalized services of the Customer Zones:
Services: Change of address (updation), premium paid certificate details or issuance, life certificate for pension policies, and grievance redressal (complaints).
Information: Premium points details, bonus, loan, revival, renewal, and LIC plans and their benefits.
Assistance: Application form filling (offline or online), Help with registration on the LIC customer portal, Update/change or registration of mobile number, e-mails, and other personal details.
Tips – If your complaint or issue is not resolved by the customer zones by e-mail or customer care numbers then you can lodge an online complaint to LIC to the higher grievance redressal officers.
---
Helpline Number (Phone), E-mail, and Address of LIC Customer Zones
Policyholders can call these helpline numbers (customer care), send an e-mail or visit the branches of the LIC customer zones. The details of the 73 Customer Zones are listed here.
1. Agra
2. Ahmedabad
3. Amritsar
4. Bangalore
5. Bangalore – II
6. Belgaum
7. Bhagalpur
8. Bhubaneswar
9. Bhopal
10. Chandigarh
11. Chennai
12. Chennai – II
13. Coimbatore
14. Cuttack
15. Delhi
16. Delhi – II
17. Dhanbad
18. Dwarka
19. Ernakulam
20. Gandhinagar
21. Goa
22. Gulbarga
23. Guntur
24. Guwahati
25. Gwalior
26. Gurgaon (Gurugram)
27. Hubli
28. Howrah
29. Hyderabad
30. Indore
31. Jabalpur
32. Jaipur
33. Jalandhar
34. Jamshedpur
35. Jammu
36. Jodhpur
37. Kanpur
38. Karnal
39. Kolkata
40. Kolkata (S)
41. Kolkata – II
42. Kottayam
43. Kozhikode
44. Lucknow
45. Ludhiana
46. Madurai
47. Mangalore
48. Mumbai – I
49. Mumbai – II
50. Mumbai – III
51. Mumbai – IV
52. Muzaffarpur
53. Mysore
54. Nagpur
55. Nerul
Address:
LIC Customer Zone, Shop No 1,2,3,20, Om Sai Dutta,
Plot No 32/A Sector 20 Nerul(W) Navi Mumbai.
Phone No: +91-27725968
E-mail: customerzone_mumbai2@licindia.com 
56. Noida
57. Patna
58. Pune
59. Raipur
60. Rajkot
61. Salem
62. Secunderabad
63. Siliguri
64. Surat
65. Thane
66. Tirunelveli
67. Trichy
68. Trivandrum
69. Varanasi
70. Vellore
71. Vijaywada
Address:
LIC Customer Zone Vijaywada,
1st Flr, D.No.59-14-2, Upstairs at Lakshmi Vilas Bank,
Opp Mata Towers, Gayathrinagar, Benz Circle,
Vijaywada – 520008.
Phone No: +918662484803 (IVRS), +918662499595, +918662499596, +918662499597
E-mail: customerzone_vijaywada@licindia.com
72. Visakhapatnam
73. Warangal
Policyholders or any person can call on these helpline numbers of LIC customer zones in the concerned region. You can also e-mail to raise your grievances, queries, ad suggestions.
---
Reference