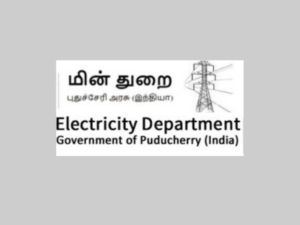 Electricity Department, Puducherry is owned by the UT government of Pondicherry. Puducherry gets electricity services under EDGOP public sector electricity distribution company.
This Union Territory is not located in the same place, its territory border is different in various regions. In the coastal regions, many times due to cyclones, tides, or storms, the electricity poles or wires get broken which leads to power supply outages in the area.
Notice - Be alert! Don't share the financial or banking details and

don't share OTP

to customer care executive. Protect yourself from

Frauds and Scams

. Report to

Cyber Crime Bureau

or Call 1930 as soon as possible to protect your earnings and others.
Circles of EDGOP Electricity Distribution and Service in Pondicherry:
Karaikal
Mahe
Puducherry
Yanam
Many customers of Puducherry don't know where or how to lodge their issues related to electricity supply like frequent power outages, transformer blasts or fires, and errors in electricity bill amount.
To register your complaint on helpline numbers or WhatsApp can get information from the below tables. You can also lodge your grievances on the online official website, you can get the links to Puducherry electricity from below and can visit it.
All data of the Puducherry electricity department is verified, you can lodge your complaint by any medium that is provided here.
---
EDGOP – Puducherry Electricity Complaint Redressal Time: Immediate (24×7) or 7 to 60 days (Depending on the issue)
Grievance Fee – No Charges (0/- NIL)
---
Puducherry (EDGOP) Electricity Helplines to Register Complaint with Electricity Board
EDGOP electricity toll-free customer helpline numbers to register the issues related to electricity disruptions or related complaints.
EDGOP, Puducherry Electricity Customer Care Numbers:
---
Lodge Online Electricity Complaint to EDGOP, Pondicherry on the portal
Register your complaints related to electricity services online on the portal of EDGOP, Pondicherry, and get faster resolution by getting the status of your lodged grievance.
Consumer Grievance Redressal Forum of EDGOP, Pondicherry
Lodge your Grievance if your complaint is not resolved by helplines or not redressed by the online official portal of EDGOP, Puduchhery.
---
Types of Complaints of Electricity Services of EDGOP
Issues related to:
Electricity bill-related complaints
New Electricity Connection related issues
Electricity Power supply outage, high or low voltage electricity load
Transformer Blast or related complaints
New Smart, Domestic, or Insudtrial meter defects or any other related complaints
Failure of power or streetlight complaints, Accident or bribery/corruption complaint
Saubhagya Scheme issue in Puducherry
Any other grievances against services offered by EDGOP Puducherry.
---
Resource:
Electricity Department, Government of Puducherry –

edgop portal

Joint Electricity Regulatory Commission of Union territory –

jercuts