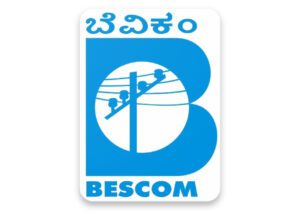 Bangalore Electricity Supply Company Limited (BESCOM) is owned by the state government of Karnataka. It works for the distribution of electricity in the metro city of Bangalore. It also provides electricity services in nearby areas of Bangalore in Karnataka.
BESCOM is an important lifeline of electricity services in Bangalore because this city is known as the Information Technology capital of India. In southern India, Bangalore is one of the largest cities with more than 8 million people. Many customers of BESCOM demand 24×7 electricity supply due to IT industry demand.
Notice - Be alert! Don't disclose the financial or banking details and

don't share OTP

with any customer care executive. Protect yourself from

Frauds and Scams

. Report to

Cyber Crime Bureau

or Call 1930 as soon as possible to protect your earnings and others.
Many customers want to lodge complaints about the disruption of electricity supply and issues related to electricity billings. If you want to register a grievance for transformer blasts or failure of power, frequent electricity supply outrages, streetlight outages, or bills include fictitious arrears. Any other issue or concern that is not solved or wants to resolve.
Electricity Services City/Circles of BESCOM in Karnataka to Lodge Complaints:
Bangalore
Anekal
Bangarpet
Challkere
Channapatna
Chikkaballapur
Chintamani
Chitradurga
Davanagere
Dodda Ballapur
Gowribidunur
Harapanahally
Harihara
Hiriyur
Hoskote
KGF
Kanakapura
Kolar
Kunigal
Mulbagil
Ramanagaram
SIRA
Sidlagatta
Tiptur
Tumkur
You can use the information of helpline numbers that are given below or also can lodge an online complaint on the portal of BESCOM, links are provided below in the table. We have listed all the information in a structured format, you can register your complaint by clicking on the details.
---
Electricity Complaint Redressal Time – Immediate (24×7) or May take 6 to 60 days (Depends on the Issue)
Grievance Fee: ₹0/- (No Charges)
---
Helpline Details of Bangalore Electricity Supply Company Limited (BESCOM) to Lodge Grievances
Call BESCL (Karnataka Discom) Electricity Toll-Free Customer Care Helpline Numbers to lodge complaints about electricity services in the zones of Bangalore and Karnataka:
| | |
| --- | --- |
| BESCOM Electricity Complaint Number | 1912 |
| WhatsApp number | +919449844640 |
| Report For Electricity Safety Issue (Emergency) | +919483191212 |
| Bangalore Metropolitan North Zone Helpline Numbers | Click Here |
| Bangalore Metropolitan South Zone Helpline Numbers | Click Here |
| Bangalore Rural Electricity Helpline Numbers | Click here |
| Chitradurga Area Helpline Numbers | Click here |
Trusted Source – 1. BESCOM
Important Links of BESCOM to Register Online Electricity Complaints:
Trusted Source – 1. BESCOM | 2. KERC | 3. Urja Mitra
Types of Complaints Related to BESCOM (Bangalore Discom) Electricity:
Complaint about electricity Issues of:
BESCOM Karnataka New Electricity Connection Issues:
The new electricity connection is not sanctioned, apply for reduction/enhancement of voltage load or power
Required document issues while applying for connection, issue in electric pole sanctioning
If you have applied for a new connection under Saubhagya Scheme and facing an issue
BESCOM Electricity Transformer Related Complaints:
Electricity Supply damage in transformer, burning or blast in transformer, Disrupted supply of power, overloading issues
Electric live or open wire burning issue, sparking in transformer, and any other concerns related to transformer
BESCOM Electricity Theft Report in Bangalore:
Report Electricity Theft in your local areas
Any cash incentive scheme related complaints
BESCOM Domestic or Industrial Meter Defect related issues:
Want to upgrade category or meter types, have a defective meter, or want  to replace an electricity meter
Accuracy issue in Meter reading, update related concerns, wiring issue in meter, replacement with smart meter
BESCOM Karnataka Power Supply Related Complaints:
Electricity supply disruption in your area – LT, 11KV, or 33KV fault line issue
Supply cut/outage in your area, or in transformer, streetlight not working in your areas
BESCOM Smart Meter Related Issues:
The smart meter is not working properly, wire sparking inside the meter, reading issue in the meter, the display is not working, input and output wire spark
No electricity supply at home due to meter, burn wire issue, disconnected through live wireline
Want to relocate meter from your area due to migration, power button related issue
Any other smart meter related issue
BESCOM Electricity Bill Related Issues:
Electricity bill is not received, updated or overbilling, not billed correctly, Bill payment is paid but not reflected in bills
Bribery related complaints if any employee demand to resolve your billing issue
BESCOM Electricity Supply Information/Suggestions
High or Low voltage electricity supply issue, any type of spark in wire, or Infra/System update related concerns
Emergency issues – Accident due to electrical contact, report possibility of Accident
Report against the demand of bribery/corruption by department employee or person