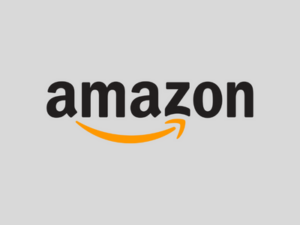 Amazon India is a leading & largest E-commerce company in India. It provides the platform to sell products online, entertainment services, cloud & hosting services, e-book reader platforms, and many more online services in India and the world.
Many users and customers of Amazon face issues with the services of e-commerce, delivery, amazon pay, and other below-listed services of Amazon in India. But some customers don't know where they should register their complaints or what is the right procedure.
Notice - Be alert! Don't share the financial or banking details and

don't share OTP

to customer care executive. Protect yourself from

Frauds and Scams

. Report to

Cyber Crime Bureau

or Call 1930 as soon as possible to protect your earnings and others.
Be Aware – Customers have to request a call back from the Amazon India web portal or shopping app but the international customer care number is available, you can check from below official details.
Due to the complicated system of Amazon, we are providing some official customer care details, procedures to register online complaints and instructions about the services. Read the list of services below and follow the procedure and details to resolve your complaint about the issues of e-commerce or entertainment services of Amazon.
---
Complaint Redressal Fee & Time by Amazon:
| | |
| --- | --- |
| Complaint Redressal Fee | No Fee (Nil) |
| Grievance Redressal Time | Up to 15 Days |
| Payment Refund Time | up to 7 Days |
---
Tips – If the complaint is not resolved within the given time. Know, how customers can approach the national consumer helpline/consumer commission to get redressal of their issues or can demand monetary compensation for their loss or damage.
---
How to Register Complaints about E-Commerce Shopping and Other Service Issues of Amazon?
Amazon has provided two ways to register complaints about issues or problems with the E-commerce shopping items, delivery, refund, or any other related services.

Two Ways to Register Complaint to Amazon:
Call Back Request (Customer Care Executive)
Instant Chat (Chatbot)
Call the Customer Care Number of Amazon
Amazon Customer Care Number and Helpline Details
Categories & Sub-categories of the Complaints about E-commerce & Other Amazon Issues:
Orders and Bookings:
Where is my order?
Cancel or update my order
Returns and refunds
Manage my flight booking
Manage my bus booking
Manage my movie booking
Payment Methods
Cashback or Promotion
Installation process
Seller or delivery issue
Devices – Kindle E-Reader, Fire TV, Echo & Alexa:
Kindle E-reader
Echo & Alexa enabled Amazon Devices
Fire Tv Devices
 Digital Content – Kindle E-book, Videos, Music, etc.:
Kindle eBooks/Digital Contents/Comics
Prime Video
miniTV
Amazon Music
Appstore for Android
Alexa voice services
Gaming Benefits with Prime
Queries on Amazon Pay, Prime, Account, etc.:
Using Amazon pay services
Managing Prime
Gaming benefits with Prime
Prime Video
Amazon Music
Prime Reading
Password or Account Settings
Website Features
Give Amazon Feedback
Suspicious E-mail received
Portals/Links of Amazon Services:
---
Procedure to Register Complaint about Amazon Services
Step 1: Visit – Register now complaint (Call back request or Chatbot) to Amazon
Step 2: Login by entering your registered mobile no., e-mail, and password, also have to complete the challenge of two-step verification.
Step 3: Two categories will appear with the heading ' Want to chat now' and 'Get a call from us?'. The options are:
Chat Right Now – Instant help and always available.
Click 'Continue chat from earlier and select the given options in the chatbot as categories are given in the above section.
Have us Call You – Call you right back after a request.
Click' Call Me' and then categories and sub-categories will be available to select the issue (As listed above).
Step 4: Follow the procedure below to request a call back to Amazon to talk to a customer care executive to register your complaints about the issues with the services.
Select the category in ' What can we help you with?'
Select the sub-category in 'tell us more about your issue.
Select Language in 'How would you like to contact us?'.
Choose the desired language from the Recommended language.
Click the 'Phone' button and request a call back from the Amazon customer executive.
Step 5: Please note down the complaint reference number to use the future uses.
Note – If your complaint is not resolved or unsatisfied with the final redressal of Amazon. First, you can lodge a grievance to the Grievance Officer, Amazon, and then lodge a complaint against the shopping order & booking, devices, or other services to the National Consumer Helpline Forum of India.
The Grievance Officer, Amazon India
If your complaint is not resolved within the given time limit or not satisfied with the redressal of the issue then you can lodge a grievance to the appointed Grievance Officer, Amazon. As per the IT Act, 2000 it is compulsory for every e-commerce company to appoint a compliance officer to redress the issues of the customers about the serviced services.
Provide the reference number of previously registered complaints and a description of the issue in the written application in e-pdf format. Attach the pdf and send it to the grievance officer of Amazon.
The E-mail, and Address of the Grievance Officer:
Address: Amazon Seller Services Private Limited (9O),
Nos. 1401 to 1421, 14th Floor Block – E, International Trade Tower,
Nehru Place, New Delhi, Delhi 110019.
E-mail: grievance-officer@amazon.in
Fax No: 040–39922887
Read More: Privacy Notice by Amazon
Procedure to Lodge Complaint to National Consumer Disputes Redressal Helplines of India
Detail of Grievance Fee & Redressal Time by NCDRC:
| | |
| --- | --- |
| Grievance Fee by NCDRC | No Fee (Nil) |
| Disputes Redressal Time | 45 – 90 Days |
| Monetary Cases Limit | up to 5 lakh rupees |
Step 1: Click: Register an online complaint to the national consumer helpline
Step 2: Call on toll-free customer care numbers 1800114000, 14404, and 1915 (08:00 AM To 08:00 PM, except holidays).
For complaints about the quality of packed or open food items, you can lodge a grievance to the Food Safety and Standards Authority of India (FSSAI) and get redressal of your issue.
Step 3: Customers can approach the National Consumer Disputes Redressal Commission (NCDRM) to file petitions for cases up to 5 lakh rupees within 30 days of the issue occurring.
Follow the steps below to file the case against the products and services of Amazon
Fill out the details to open an account and then log in.
Follow the instructions and procedures of NCDRM to file the first petition.
After successful registration of your case, note down the reference number or case no. to track the status of your case
Visit the Links to Know the Official Details of State & Districts Consumer Commissions
These are the available options to register complaints about the consumer services and products of Amazon. You can use these methods in a sequence.
Note – First you must register a complaint to the Amazon grievance system and then approach the consumer grievance redressal forum.
---
Frequently Asked Questions about the Services of Amazon?
Q. What is the customer care number of Amazon?
A. Amazon does not provide any toll-free customer care numbers. However, Amazon has provided an online chat (Chatbot) option and call-back requests to register complaints.
Q. Where can I register a complaint against Amazon services?
A. If your issue is not resolved by Amazon within 7 or 15 days, you can approach the National Consumer Disputes Redressal Commission (NCDRC). Read the above section to know the procedure and details of NCDRC.
Q. How many days does Amazon take to refund the deducted amount due to a failed transaction or after cancelling the product order?
A. Amazon pays back a refund within 7 working days in your transacted bank account or wallet. If you do not get a refund even after 7 working days, register a complaint to Amazon and then NCDRC using the above information.
---
References