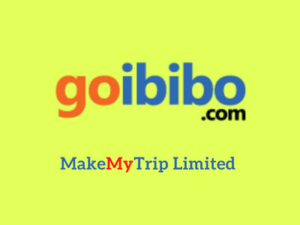 Goibibo is an online marketplace for booking hotels, accommodations, and tours & travel services. It is owned by the Indian company Goibibo Group. The subsidiaries of Goibibo are Makemytrip and RedBus.in. The products & services include online booking of hotels, flights, trains, cabs, buses, and forex for travellers.
Have any complaints about these online services? Customers can use the integrated complaint redressal system of Goibibo to raise concerns. For this, you may call the customer support team, e-mail, or lodge an online complaint via Chat Assistant.
Notice - Be alert! Don't disclose the financial or banking details and

don't share OTP

with any customer care executive. Protect yourself from

Frauds and Scams

. Report to

Cyber Crime Bureau

or Call 1930 as soon as possible to protect your earnings and others.
First, raise a dispute related to the booking of hotels, trains, flights, cabs/taxis (airports), etc. to customer support via the helpline number or chat executive Not resolved? Escalate it to the Grievance Officer, Goibibo.
Issues Related to:
Booking/Cancellation: Online booking or cancellation of flights, holiday packages, hotels, trains reservation, buses, etc. Problems of check-in/check-out, extension or early check-out, and other concerns.
Payment/Refund: Delay in the refund of cancelled tickets/hotel, transaction failures, refund of deposits, payments, travel insurance, Foreign exchange services of BookMyForex, and other problems.
Facilities: Lack of quality in hotels booked on Goibibo, high service charges, issues related to cabs or rental taxis and other facilities and services of Goibibo.
Others: Any problems related to Gobibo travelling services like Go cash, Forex, Domestic & International flights, Go Stays, and other products & services.
Finally, if not satisfied or have not resolved the dispute, file a complaint to the National Consumer Helpline (NCH) or Consumer Dispute Redressal Forum (Consumer Court).
---
How to File a Complaint to Goibibo?
The core value of Goibibo is the most trusted user experience and ensures the quickest & transparent customer service without any interruption. Are you facing any problems? The right way to get redressal of these disputes is to follow the well-established and quick complaint resolution mechanism of Goibibo.
It includes 3 stages where customers can escalate the matters regarding consumer services & products like booking of accommodation, hotels, and travel tickets as mentioned earlier. If not satisfied with one stage then you can approach the higher authorized authority of the next stage. Let us know about this in a detailed way.
Stage 1: In this stage, you can initiate a complaint pertaining to the online booking/cancellation of products & services and specific services of the company. For this, either call the Goibibo customer care numbers or e-mail the customer support team. Also, file an online complaint via Goibibo Chat Assistant or Mobile App.
Stage 2: Not satisfied or yet not resolved? In this situation, escalate the unredressed grievance to the appointed Grievance Officer or Authorized Official of Goibibo. You may write a grievance letter or e-mail with relevant information and documents like invoices, booking id, etc.
Stage 3: Have any consumer disputes regarding Goibibio? Finally, if your registered complaint for a particular product or service is not resolved by the authorized customer support team or authority of Goibibo or not satisfied with the final decision, in these conditions, lodge a petition against the disputed consumer case to the National Consumer Helpline (Consumer Commission/Forum) the country.
Let us find out the official helplines and contact details of Goibibo for the escalation of disputed consumer complaints. Also, know the designated authorities to redress unresolved or unsatisfactory consumer grievances. Follow the information of instructions and procedures to resolve the disputes as soon as possible.
---
Goibibo Customer Care Number
Want to file a complaint through the helpline number? Surely. You can complain to the Goibibo customer service team, which operates 24×7 to provide help and resolve issues related to booking/cancellation, refund of fare/deposit, or other online booking issues.
To contact these support executives, call on the customer care number or e-mail your disputed matter. Provide the following relevant information related to booking hotels, flights, trains, etc.
Booking ID (ticket details)
Communication details – Name, Phone Number, and E-mail
Description of complaint with relevant evidence.
Customer Helpline Number & E-mail or Goibibo to File a Complaint:
Remember, after successful registration of your complaint to the customer support team, do not down the reference/token number. Use it to track the status and as a reference to escalating the unresolved grievance to higher designated officials.
Have you been not satisfied? In this circumstance, escalate the disputed case to the Grievance Officer, Goibibo as mentioned in earlier sections.
---
File an Online Complaint
Customers have also an option to use the online modes to file a complaint about the inconsistencies and problems within the travel & hospitality products and services of Goibibo and forex services of BookMyForex. Contact the customer support team via online chat assistant, mobile app, or Goibibo community support.

Provide the following details:
Name, Mobile Number, and E-mail (If asked)
Booking ID (Confirmation number)
Details of booked service or product.
A brief description of the occurring problem.
Relevant documents like invoices, images, etc. (if asked)
File an Online Complaint to the Goibibo Customer Support Teams:
Alternative Mediums:
After raising your concerns to the customer support team, note down the token number to track the status and use it to escalate the unresolved grievance to the higher authority.
---
Grievance Officer, Goibibo
Have not been satisfied with the final resolution of the customer support team? In this condition, customers can escalate this unsatisfactory or unresolved complaint to the appointed Grievance Officer, Goibibo. You may also report the violation of terms of use, any infringement or breach of privacy, or consumer rights.
Contact the authorized official by e-mail or write a grievance letter with supporting documents & proofs. Mention the following information in the grievance letter:
Name, address, and communication details (e-mail or mobile number).
Booking Id
Reference/token number of the previous complaint
The subject of the complaint
Description of the reason for dissatisfaction or disputed issue.
Attach supporting documents like booking invoice, image, etc. (if any)
Send by e-mail or submit to the Grievance Officer of Goibibo at the official Address:
Address: Grievance Officer, Goibibo
MakeMyTrip India Private Limited, 19th Floor, Tower B, Building No. 5, DLF Epitome, DLF Phase 3, Cybercity, Gurugram – 122001.
E-mail: [email protected]
An acknowledgement receipt will be sent by Goibibo in response to the submitted grievance letter. You may get it by e-mail or courier. Not received? Contact the Goibibo support team by using the helpline numbers mentioned earlier.
Note – Yet not satisfied? Finally, you can file a petition against the final decision on the disputed matter of products & services of Goibibo to the National Consumer Commission/ Forum with proper information.
---
National Consumer Forum
Are you a victim of unfair business practices or violation of consumer rights by Goibibo? Yes! Certainly, you should file a complaint to the National Consumer Protection Forum of the country.
In India, consumers can lodge a complaint to the National Consumer Helpline and further to the Consumer Disputes Redressal Commission at the district, state, and national levels. To report the issue, call the toll-free consumer helpline number, or file an online petition via E-DAAKHIL, an integrated portal of the consumer court, NCDRC.
Must Provide the Following Information:
Goibibo Booking Id
Copies of previously submitted complaint/letters.
Copies of invoices, images of products, or other relevant documents.
Visit the link below to file an online complaint to the National Consumer Helpline (NCH) of the Ministry of Consumer Affairs to protect your consumer rights and claim or ask for compensation against the paid products/services of Goibibo.
Click out:  File an Online Complaint to National Consumer Helpline
The disputed consumer case may include a breach of terms of services defined by Goibibo, higher charges, low-quality services, payment or refund, claims, unfair business practices, or violation/ignorance of consumer rights.
Tips – Finally, if not satisfied with the final order of the National Consumer Disputes Redressal Commission (NCDRC), seek help from a legal expert for further actions.
---
Frequently Asked Questions about Goibibo
Q. What is the customer care number of Goibibo?

A. Customers can call the Goibibo support team at +911244404207, +912262455107 and the goTribe premium helpline number is +911246280407 where you can file a complaint about online booking or offered specific hotels and tour & travel services.
Q. Where can I complain if my problems are not resolved by the Goibibo Support Team?

A. In this situation, you can escalate the unsatisfactory or unresolved previous complaints to the Grievance Officer via e-mail, or write a grievance letter. Mention booking id, reference number, and other relevant information in the grievance.
Q. Where can I complain about the unsatisfactory services of Goibibo?
A. You can file a petition to the Consumer Disputes Redressal Commission by E-DAAKHIL portal to the national, state, and district-level courts based on the compensation or disputed amount of product/service offered by Goibibo.
---
Reference