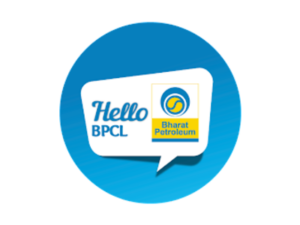 Bharat Petroleum is an oil and gas company that is owned by the government of India. It is one of the largest Maharatna public sector companies that is a leading petroleum and gas, energy provider.
BPCL (Bharat Petroleum Corporation Limited) provides services in the fields of Bharat LPG Gas, refineries, Petrol Pumps, CNG gases, and other products & services of petroleum oils.
Notice - Be alert! Don't disclose the financial or banking details and

don't share OTP

with any customer care executive. Protect yourself from

Frauds and Scams

. Report to

Cyber Crime Bureau

or Call 1930 as soon as possible to protect your earnings and others.
Customers of Bharat Petroleum sometimes face issues with the services like LPG gas distribution, quality of petrol & diesel, delivery of LPG cylinder, domestic LPG gas connection issues, overcharging or defect or low weight in payment, EV charging stations, and many other complaints.
Bharat Petroleum & Gas has provided some helplines for their customers where you can raise your complaints. You can call on the toll-free customer care numbers, e-mail, or WhatsApp.
Customers also have the option to lodge an online complaint using the official portal of BPCL. All the information is provided in the sections below for your convenience.
---
Grievance Redressal Time Limit and Fee:
Registration Fee: No Charges (0)
Grievance Redressal Time Limit: 7 to 30 working days
⇒ To know more, Click out: Citizen Charter of BPCL
If your complaint is not resolved by the concerned customer support or official department then you have the option to lodge a grievance with the higher authorities of Bharat Petroleum. Let us know all the available options.
---
Helplines of Bharat Petroleum & Gas to File a Complaint
Bharat Petroleum has provided many helplines for the issues of petroleum products, oils, and gas services. You can call on the official helpline numbers, e-mails, and WhatsApp numbers to file complaints about the issues.
You should know that BPCL has provided an online portal where you can raise your grievance by online complaint form. Some common services of Bharat Petroleum are – Fuels and Oil services, Bharatgas LPG (Domestic & Commercial), MAK Lubricants, Aviation services, Refineries, and LNG/CNG gas are the primary services.
Other services are – Industrial and Commercial Oils, International Trade, Proficiency testing, Pipelines, BPCL group, Petrol Pumps, and others. You can use all these services and also can raise concerns about them.
Customer Care Numbers and Helplines of Bharat Gas (BPCL):
BPCL Helpline Numbers to Lodge a Complaint:
Note – If your complaint is not redressed within the time limit or unsatisfied with the final order of BPCL or Bharat gas then you may lodge a grievance with the Directorate of Public Grievances (DPG), GoI to get the resolution of your issue.
Register an Online Complaint to BPCL & Bharat Gas
Bharat Gas and BPCL have provided an online portal for their customers where they can raise their complaints and also can provide feedback about their services. You just need to visit the links below to open an online complaint form.
Fill out the form and submit it to get faster redressal of your complaint. Don't forget to note down the reference or docket number to track the status of your grievance. This number will help in future cases if the complaint is not resolved by the authorities.
Bharat Gas customers who use LPG cylinders, have to face many issues and unethical practices in the delivery of the cylinder, low weight, online payment, booking issues, changes on new or old connection, Gas subsidy schemes, and Double cylinder connection issues. You can raise all these complaints.
Important Links of Bharat Gas & BPCL to Register an Online Complaint:
Online Services of Bharat Gas:
Note – If your grievance is not resolved by the BPCL or Bharat Gas within the time limit you may file a complaint to CPGRAMS of the Central Government to raise your concern in the ministry concerned.
Vigilance Office of BPCL for Unethical & Corrupt Practices
If you are facing any issues regarding unethical practices by the employees of BPCL or Bharat gas then you may approach the Vigilance officer or can file an online complaint. Don't pay as bribery for the services that you deserve as a consumer or person of dignity. Report to the vigilance officers of BPCL.
Visit the link given above and select the category of the service. Fill out all the required information. Finally, submit it and note down the grievance reference number. You may file an RTI to know the BPCL details that are not available in the public resources.
---
Types of Complaint
Bharat gas LPG services issues:

Domestic – Cylinder booking, delay in refill supply, rude behaviour, emergency, or forced sale of accessories.
Check & drop during migration, Not pertaining to LPG, Online payment issues, Overcharging, PMGKY, PMUY, subsidy, and Ujala scheme related.
Commercial – Ujala lead, Bharat Bazaar – delivery or return issues.
B2B & Channel partner issues like Price, discount, overcharging, digital or online payment issues, delivery & supply delay, and other business issues.

Retail: Smart fleet/ Smart Drive/ Petro Corporate, Product related (quality and quantity), Service (Staff & dealer), Swachh Bharat and Cleanliness on Petrol Pump, and Payment promotion & discount related issues.
Lubes: product availability; issue in quality & quantity of lubricant, Safety, product quality, and customer experience.
Industrial, LNG (Liquified Natural Gases), and Aviation products and service-related complaints and issues.
---
References