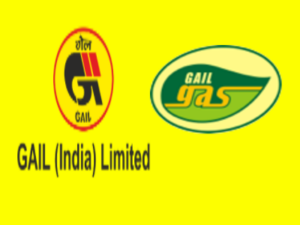 GAIL (India) Limited is a liquified natural and petroleum gas distribution company in the public sector. It was incorporated in August 1984 as a central Public Sector Unit (PSU) under the Ministry of Petroleum & Natural Gas (MoP&NG) for the services of gas transmission and gas trading all over India.
The services of GAIL are LPG, LNG, CNG (Compressed Natural Gas), regasification, Biogas, Vendor & retail distribution of petroleum products, petrochemicals, City gas distribution, and PNG (domestic, industrial & commercial) natural gas pipeline connections).
Notice - Be alert! Don't disclose the financial or banking details and

don't share OTP

with any customer care executive. Protect yourself from

Frauds and Scams

. Report to

Cyber Crime Bureau

or Call 1930 as soon as possible to protect your earnings and others.
Area of Operation of GAIL Gas in India:
Meerut
Agra-Virndavan
Sonipat
Dewas
Taj Trapezium Zone
Bengaluru Urban & Rural District
Dakshin Kannada District
Dehradun District
Puri-Ganjam_Nayagarh District
Sundergarh-Jarsugrada District
Giridih- Dhanbad Districts
Mirzapur, Chanduali, and Sonbhadra District
Raisen, Sajapur, and Sehore Districts
Saraikela-Kharsawan & West Singhbhum Districts
Customers often face such issues that create problems in getting smooth and fast services from GAIL. The issues are non-supply of gas in the pipeline in domestic & industrial connection, defects or leakage of LPG/LNG gases, new connection issues, overcharging or wrong bills, delay in delivery, failure of gas supply in the locality, online payment transactions, and many other account-related problems.
Retail vendors and distributors can also raise their concerns about the services of GAIL on the helpline numbers. Customers can call on the toll-free customer care numbers, or e-mail or can use the online portal to register an online complaint.
---
Gas Complaint Redressal Time Limit and Registration Fee of GAIL:
Registration Fee: No Charges (0)
Grievance Redressal Time Limit: 7 (24×7) to 30 working days
⇒ To know more, Click out: Citizen Charter of GAIL India Ltd
Let us try to find out the helpline numbers and the right procedure & instructions to raise a complaint to GAIL so as a customer you can get faster redressal of your issues.
---
Customer Helplines of GAIL India Limited to File a Complaint
GAIL India Limited (GAIL Gas) takes care of its customers by providing customer support for emergency help and redressal of issues and complaints. You can call on the official toll-free customer care numbers of GAIL gas to raise your concerns, and also e-mail your issues.
You have the option to raise your concerns and complaints on the online portal of GAIL as well as on the mobile app (GAIL Gas Mitra). To file an online complaint, you just need to fill out the online complaint form after submission of your grievance, you can track the status.
Customers can make complaints about the services of Compressed Natural Gas (CNG), Domestic Piped Natural Gas (PNG), and Industrial & Commercial Piped Natural Gas. If any vendor or retail business company that is getting services from GAIL can also register their complaints at the zonal office contact numbers. You may also send e-mails or can raise grievances on the "Gail online" website.
Toll-Free Customer Care and Helpline Numbers of GAIL Gas India:
| | |
| --- | --- |
| GAIL Gas Complaint Number (Query/Emergency) | 18001029282 |
| Regional Office Contact Numbers | Click Here |
| GAIL Pipeline Emergency Number | 15101 |
Regional/Local GAIL Gas Emergency Helpline Numbers:
GAIL India Ltd ONLINE Official Contact Details:
Consumers can also file an online complaint on the official portal, the instructions, official links, and procedures are provided in the section below.
Note – Hope your issues will be resolved by GAIL within the given time limit. If your complaint is not resolved or unsatisfied with responses then you may lodge a grievance to DPG (Directorate of Public Grievances) to raise your concern.
---
Register an Online Complaint to GAIL GAS Limited
Customers can use the online official portal of GAIL Gas and GAIL India Limited to file an online complaint about the issues of LNG and PNG (Domestic & Commercial uses). You can visit the link that is given in the table below and open the complaint form.
Vendors, retailers, and distribution companies can also register online grievances about the products and services. You can use the above helpline details of the zonal offices of GAIL or open the online grievance form. After successful registration of the complaint, use the reference number to track the status.
Links of GAIL Gas Limited to Register an Online Complaint:
Alternative Options:
Customers can apply for a new connection, book an LNG slot, or pay the online bill on the mobile app (SAHAJ PNG Mitra) or the online portal of GAIL Gas. Visit the direct links from the table below to get these services.
Important Online Services of GAIL Gas:
Note – If your complaint is not redressed by GAIL Gas or not satisfied with the resolution, you may lodge an online grievance to the CPGRAMS portal of the Central Government in the Ministry of Petroleum & Natural Gas (MoP&NG). You may also contact the RTI officers of GAIL GAS Limited to know more about the organization.
File an Online Complaint to GAIL India Limited (Gail Online):
Alternative Details:
Tips – If you want to seek any information about the department and other internal details of GAIL then file an RTI on the official website of Right to Information. You may also lodge an online grievance to CPGRAMS in MoP&NG.
---
Categories of Complaints
PNG Connection Related – Domestic pipeline leakage issues, new connection problems, document verification issues, pending approval, refund, security deposits, and other connection-related complaints.
PNG Bill Related – Online bill payment, a transaction failure, wrong billing or overcharging on gas usage, pending amount, and other billing problems.
PNG Meter Issues – Wrong reading, defective meter, leakage due to meter defect, broken meter, replacement of meter, or other issues.
LNG & CNG Related – Any complaint related to commercial and industrial PNG connection, Vendor distributors, CNG gas vendors, quality of services, and other LNG gas delivery or other related complaints.
Other complaints and issues about the services and products of GAIL India Limited and Gas Limited.
---
References