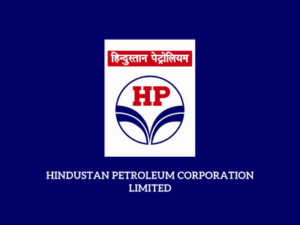 Hindustan Petroleum Corporation Limited (HPCL) is a petroleum and natural gas energy generation and distribution company which is owned by the government of India. HPCL is one of the Maharatna companies in the public sector.
It provides services in petroleum refineries, natural gas, distribution of petrol & diesel at Petrol Pumps, LPG gas distribution, and products & services of petroleum oils, etc.
Notice - Be alert! Don't share the financial or banking details and

don't share OTP

to customer care executive. Protect yourself from

Frauds and Scams

. Report to

Cyber Crime Bureau

or Call 1930 as soon as possible to protect your earnings and others.
Sometimes consumers of HPCL face issues with the LPG gas of HP Gas services, delivery delays in LPG cylinders, pipeline gas issues, overcharging, payment issues, retail and petrol pump-related complaints, quality issues in Lubes, EV charging station complaints, and many more.
HPCL has provided some helplines and support facilities to redress these complaints. LPG customers can call on the toll-free customer care numbers of HP Gas and also can visit the portal to register online complaints. All the verified information is provided in the sections below.
---
Grievance Redressal Time Limit and Fee:
Registration Fee: No Charges (0)
Grievance Redressal Time Limit: 7 to 30 working days
⇒ To know more, Click out: Citizen Charter of HPCL
Read all the instructions and procedures as given in the sections below. If your complaint is not resolved or you are unsatisfied with the final order, you can approach the higher authorities of HPCL or HP gas, also you may approach the appropriate legal agency.
---
Helplines of the Hindustan Petroleum Corporation Limited (HPCL) and HP Gas to File a Complaint
HPCL (Hindustan Petroleum Corporation Limited) takes care of its customers and it tries its best to resolve the issues with its services. It has provided some official helplines for its customers where you can lodge your grievances. You can call on the toll-free customer care number of HP LPG Gas or HPCL, e-mail, or WhatsApp to register the complaints.
Customers can also use the official online portal of HPCL and HP Gas to file online complaints. If your grievance is not resolved by the department concerned then you can approach the higher authorities and grievance cell of the regional and divisional office.
Some common categories of services and issues of HPCL are – refineries, retail (petrol pumps), HP Gas (LPG), lubricants, aviation, gas pipeline connections, international trade related, Natural gas and petroleum products related, and petrochemicals relate problems & complaints.
You can also raise a complaint about HP Gas (LPG) service issues like – low weightage of the filled cylinder, low-quality product, unethical practices by employees, new connection and DBC related, and other scheme or service-related concerns.
HPCL, HP Gas Customer Care Number
Customer Care Numbers of HP Gas (LPG) and Helpline Numbers of HPCL:
HP Gas Helpline Numbers:
Note – If your complaint is not resolved or dissatisfied with a final order for HPCL or HP Gas then you can approach higher authorities and the Directorate of Public Grievances to lodge a complaint.
Register Online Complaints to HP Gas and HPCL
Consumers can use the online portal of HPCL where they can raise their concerns by filling out the online complaint form. You can also track the status of the complaint with the reference number. Visit the links given below and read the instructions to file a successful grievance.
Common departments of HPCL where you can raise your concerns are – HP Retail (Petrol Pump), HP Gas (LPG), HP Direct sales, Lubricants and products, HP refineries, and other services.
Important Links of HPCL & HP Gas to Register Online Complaint:
Alternative Options:
Note – If your complaint is not resolved within the time limit of the Citizen Charter of HPCL or not satisfied with the final orders then you may lodge a grievance to 'CPGRAMS' of the central government. You may also file an RTI to find out the reasons and clarification about the services.
As a consumer, you have the option to file the case with National Consumer Helpline (NCH) and Consumer Court on E-DAAKHIL to get the service that you deserve.
Vigilance for Unethical and Corrupt Practices
If you are facing the issue of corruption and unethical practices by the employees of HPCL or demand of bribery then you can approach the Vigilance Officer of HPCL to raise your concerns. Follow the details below to raise your complaint.
Contact Details
Address:
Chief Vigilance Officer
Hindustan Petroleum Corporation Ltd.
Petroleum House, 17, J Tata Road,
Churchgate, Mumbai-400020
E-Mail: CVO@hpcl.in
Phone: 022-22839936
---
Types of Issues
These are the issues that customers commonly face with the products and services of HPCL:
HP Gas LPG Related
New connection/DBC issues
Forced sale, delivery related
Leakage, service, and Quality & quantity
DBTL (Pahal)
Ujjwala and Delivery related
Paytm digital payments issue
Online payment & transaction issues
Low Weight of cylinder
Other issues about HP Gas (LPG)
HP Retail (Petrol Pump) Issues
HR/IR-related issues
Safety-related issues
Government/statutory bodies & HPCL related
Transporters & Dealers associations
General Public and Land Ownership
Swachh Bharat – Toilet at Petrol Pump
Other (quality of petrol & diesel, etc.)
Lubricants related
Availability of products
Delivery of product
Product quality (low or high)
Lubricant service related
CFA appointment related
Leakage/damaged container
Other Issues
HP cards/ Drivetrack plus
Bulk oils/ lubricants
Bulk fuel/ furnace oil/ Specialty products
International Trade
Crude and Shipping
Refineries
Aviation/ Jet A1
Exploration and Production
CSR, Job, Employment/ Recruitment
Career/ Training/ Internship
Investor Relations/ share department
Public relationship & Corporate communication
Sustainability report, etc.
---
References