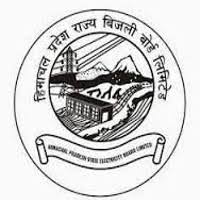 Himachal Pradesh State Electricity Board Limited (HPSEB) is owned by the state government of Himachal Pradesh. HPSEB provide services of electricity distribution in the Himalayan state of Himachal Pradesh.
In northern India, HPSEB is offering its services in terrain, hills and deep valleys. Electricity distribution in this state is a hard service. Many customers of this state are getting their electricity on the time by HPSEB.
Notice - Be alert! Don't disclose the financial or banking details and

don't share OTP

with any customer care executive. Protect yourself from

Frauds and Scams

. Report to

Cyber Crime Bureau

or Call 1930 as soon as possible to protect your earnings and others.
Electricity Service Zones of HPSEB in Himachal Pradesh:
Bilaspur
Dalhousie
Hamirpur
Kangra
Kullu
Mandi
Nahan
Rampur
Shimla
Solan
Many times in winter due to heavy rain, snowfall, or floods, the electricity supply gets disrupted. Customers face a long power outage in their areas.
Many of the HPSEB customers don't know about the helplines numbers, email, or how to register an online complaint related to power outages, bills or any other electricity services issues.
Here, Complaint Hub has provided the verified official customer care helpline numbers that are toll-free. If you are interested in registering online complaints on the portal of HPSEB then you can visit the links of the official portal to register a grievance.
You can get all information related to lodging your complaint from the tables that are listed below for your convenience. All HPSEB grievance data are verified.
---
HPSEB Electricity Complaint Resolution Time: Immediate (24×7) or May take 10 to 60 working days ( Depends on the issue)
Grievance Redressal Fee – No Charges (₹0/-)
---
Helplines of HPSEB (Himachal Pradesh Electricity) to Lodge Electricity Complaints
Call on toll-free customer care helpline numbers of HPSEB, Himachal Pardesh to lodge your complaints related to electricity supply or any service. Click on the numbers to call instantly.
HPSEB Electricity Customer Care Numbers:
---
Register Online Complaints Related to HPSEB Electricity Services on the Official Portal
If you want to register online complaints of electricity services provided by HPSEB on the official portal, want to new connection, track the complaint, or any other online service then visit the below-listed information.
---
Lodge Grievance to HPERC (Himachal Pradesh Electricity Regulatory Commission) under Consumer Grievance Redressal Forum
Consumer Grievance Redressal Forum: Lodge grievance if not satisfied with any issue that is serious and non-negotiable in nature. Click out: Consumer Grievance Redressal Forum, HPSEB
CGRF Office Address:
Consumer Grievance Redressal Forum,
HPSEBL, Block Number – 8,
Top Floor, SDA Complex Kasumpati,
Shimla – 171009
E-mail: [email protected]
Electricity Ombudsman, HPERC (Himachal Pradesh):
File a petition to Electricity Ombudsman if you are unsatisfied or your grievance is not redressed by CGRF of HPSEB in the given time period (45 Days).
(*Petition Fee may be applicable, under HPERC Regulations, 2013), Visit to know more – HPSEB Ombudsman
Ombudsman Office Address:
Electricity Ombudsman,
First Floor Sharma Sadan, Khalini Shimla -171002
E-mail: [email protected]
---
Lodge Complaints Related to These Electricity issues to HPSEB
New HPSEB electricity connection is not sanctioned or Saubhagya Scheme related complaints
New Connection Application related complaints
Disruption in Electricity power supply, outage of electricity in your area, any other reason for a power outage or wire sparking etc.
Electricity bill amount or reading error issued by HPSEB, Any bill related complaints or issues
Failure of Transformer, Voltage or load enhancement, fire or recent blast, spark in transformer, or any other related issue
Domestic electricity connection meter or smart meter related complaints, want to upgrade meter
Emergency help, accidents due to electrical wires or complaints of bribery against employees
Any unknown issue that leads to power failure in the whole area or zone, street light related complaints
Any other HPSEB electricity supply related complaints
---
Resource:
Himachal Pradesh State Electricity Board Limited –

hpseb portal

Himachal Pradesh Electricity Regulatory Commission –

hperc