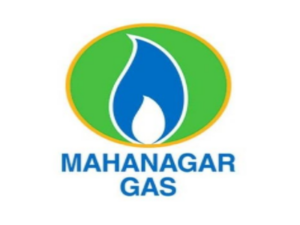 Mahanagar Gas Limited (MGL) is a Natural Gas distribution company, established in 1995. MGL is promoted by GAIL India Limited which holds control of this entity. It serves Mumbai Mahanagar, major cities, and nearby areas in Maharashtra.
The prior services of MGL are – piped natural gas (PNG), CNG (compressed natural gas) for domestic, small commercial, and industrial consumers, and Gas geysers. It also has various CNG gas stations to ensure the availability of fuel for vehicles and automobiles.
Notice - Be alert! Don't disclose the financial or banking details and

don't share OTP

with any customer care executive. Protect yourself from

Frauds and Scams

. Report to

Cyber Crime Bureau

or Call 1930 as soon as possible to protect your earnings and others.
Vendors and retail dealers are using the CNG and PNG services of Mahanagar Gas. They can also apply for the products and services in bulk to get benefits for their business. The issues can be resolved at the Customer Care Support of MGL.
Customers of Mahanagar Gas mostly face issues of PNG gas leakage at the household or industrial level pipelines, billing, payment issues, emergency help, defects in the meter, and other CNG quality-related complaints. Sometimes vendors also face such issues as bulk order issues and transaction failure of payment or delay in services, etc.
You can use the official helplines of MGL to raise your concerns. Call the toll-free customer care numbers or e-mail for emergency support or to register a complaint. You can also file an online complaint on the portal or mobile app of Mahanagar Gas.
Complaint Registration Fee and Redressal Time by Mahanagar Gas Limited:
Registration Fee: No Charges (0)
Redressal Time Limit: 7 (24×7) to 30 working days
⇒ To know more, Click out: Important Policies
To find out more about the official helpline numbers, procedure, and portal details of Mahanagar Gas, read carefully the details and instructions in the sections below.
Customer Care Numbers and Helplines of Mahanagar Gas Limited (MGL)
MGL (Mahanagar Gas Limited) ensures that customers can get the best services and tries to resolve the issues as soon as possible. To serve this purpose, it has launched some emergency helpline numbers and also toll-free customer care numbers to redress the complaints about the CNG & PNG services.
The issues can be for the leakage, PNG gas connection, related to documents and verification, CNG gas station, online payment, disconnection (temporary or permanent), billing or overcharging complaints, vendors and commercial customer complaints, and any other that solely comes under Mahanagar Gas.
You can call the toll-free customer care numbers anytime 24×7 to get support or help from Mahanagar Gas in an emergency. Customers may also use e-mail, the online portal, and the mobile app (Mahanagar Connect) to raise their concerns. So, don't hesitate to register your complaint, call the helpline numbers given below.
Toll-Free Customer Care Numbers and Helpline Numbers of Mahanagar Gas Limited (MGL):
Note – If your complaint is not resolved by Mahanagar Gas within the given time limit or not satisfied with the resolution then visit the regional or zonal office and write an application or raise your concern to the Grievance Redressal Cell or higher authority of the company.
Tips – To raise complaints about the quality or standards of the products and services, you can file an online grievance to National Consumer Helpline and Consumer Court/Commission as per the consumer rights.
Register an Online Complaint
The best way to file an online complaint can be through the online portal, e-mail, and app of Mahanagar Gas Limited. MGL customers can raise their concerns through the online complaint form. You need to feel out the details and also can track the status of the grievance.
Visit the link as given below, and log in using the account credentials like connection/consumer number and password. If you do not have an online account sign up using the required details. After successful registration or login, select the complaint registration option from the menu or dashboard of the account panel to file a complaint.
Fill out all the required information and a description of the complaint (upload a document if required). Finally submit it and note down the complaint number to track the status and future references.
Links to Mahanagar Gas to File an Online Complaint:
Email for the MGL Complaints:
Note – Unresolved or not satisfied with complaint resolution by MGL? You may approach or contact the Grievance redressal cell or higher officers of your regional or zonal office of Mahanagar Gas and further at the corporate office of the zonal area.
Online Services of MGL for Daily Usage:
You may visit these links to get the benefits of some important online services. All this information is verified and official, always is aware of your rights and be alert for scams/fraudulent activities.
Tips – If you want to raise a complaint against the fraud and unusual activities of cybercrimes, file an online complaint to the National Cybercrime Reporting Portal and keep yourself and your community safe.
Types of Issues
Domestic PNG Connection Complaints – New connection, disconnection (temporary or permanent), reconnection issues, document verification, pipeline leakage, meter defects, and other household PNG gas connection complaints about service or technical defects.
Bill Payment related – The wrong bill or overcharging, bill paid but not updated, online payment issues, transactions failures, refund, and deposit complaints, and any other billing-related domestic, commercial, and industrial connection complaints by consumers/clients.
CNG Gas Services, Vendors, and Industrial Clients Issues – Vendors, Retailers, and CNG (Gas) fuel station owners can raise concerns to Mahanagar Gas Limited about the issues in products and services or delay in delivery of gas.
Other complaints about the products and services of MGL.
---
References